What are the real differences?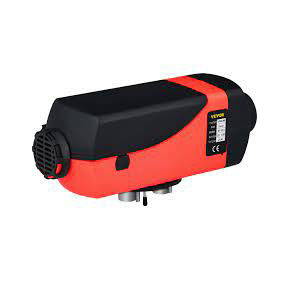 General
Low cost diesel heater
imported from China
supplied by list of NZ resellers
The Eberspächer Group of Companies, with headquarters in Esslingen am Neckar, Germany, is a privately owned family business that is an international automotive supplier.
It is one of the leading system developers and suppliers of diesel heaters in the world.
HEATPORT proudly supports the heating units Eberspächer and recommends these systems for critical installations requiring intensive use in tough applications. HEATPORT provides the warranty & after-warranty support and service for models Airtronic D2 and D4.
HEATPORT is the only company in New Zealand who actually assembles both installation kits and the core heating units directly in New Zealand. From our research we may also be the first and only one in whole Australasia. Our 500sqm warehouse, production/servicing /development and installation facility are located near Cheviot / North Canterbury.

We imports rather carefully selected each individual components of these heaters. Thanks to this strategy we have a total control on the quality and we carefully select suppliers or factories who manufacture individual sub-components. We try our best to get access to the best parts available on the market where decision is not based on purchase price, but always on quality. We also let factories custom-manufacture many parts for us to improve the overall quality or function or some of the components are also re-manufactured by us. Thanks to the total control on selection of each individual part, our own assembly and quality check and very advanced documentation, we have created for customers and our deep understanding the factors that actually influence the life time of the units we were able to rapidly increase the quality that can not be compared with "typical" low cost diesel heaters offered anywhere else in NZ.
Reaching the best quality product may be one winning strategy, but for typical customers or commercial resellers the most important is a reliable supply chain in case anything gets wrong or the customer requires any assistance. Thanks to the largest stock of spare parts & accessories of this particular product in NZ, our service/installation facility and our deep knowledge in this field, we are able to offer the extra fast warranty/after-warranty service with very reasonable pricing of components.
The lack of spare parts does not only affect small rebranded heaters imported to NZ from China, this also affects the large German brands - who are represented in New Zealand only by a list of resellers/e-shops who only include couple of main products in their product portfolio and with no or very limited stock of spare components. The supply may mean waiting typically 3 weeks for air shipping from Europe and with larger landed cost + margins of resellers. So, the price of some individual parts may jump up to 5-10x higher than typical HEATPORT replacement parts. This makes the after warranty repairs of the German brands very uneconomic. We are often contacted by owners of motorhomes/caravans with German brand units who received quotations for repairs in the range of thousands of dollars and they rather decide for complete exchange of a brand new heating system offered by New Zealand's brand HEATPORT.
Our goal is not to compete with cheap exports from China, but instead offer quality products and better packages for the local NZ market. We periodically improve the quality of many components, every year we are able to shift the quality of our products even higher. As we get many components custom manufactured directly for our brand, in many areas we have already achieved the components to be of very same quality as the products of European brands. For many other parts we have managed to even increase the quality by supplying the more robust parts, or solved some design flaws or simply discovered the opportunities for improvement. This allowed us to get list of components even further to provide non compromise parts to average buyers who want a good value for money. We were working hard to put into production new improvements that got our products even further, offer better user interface, reliability or simply make the product easier to install which can reduce the installation time/cost.
"Chinese Diesel Heater" is the very popular slang name used worldwide for the low cost clone of of the original model developed in Germany by Eberspächer. The purchase price usually determines the quality of the components itself and therefore overall quality, life-time and safety of the product. This category includes no brand OR branded models purchased online from overseas including the locally rebranded diesel heaters sold by local resellers and e-shops. Other NZ sellers offering products of this kind and import finished diesel heater kits from overseas (majority of these units is today assembled in China).
Most of the other diesel heater brands or non brands ,imported to NZ from China share the very same product design Eberspächer Airtronic D2 / D4 engineered back in Germany and product photos show similar product. The main difference is that the friendly retail price has been achieved by cutting the price all the way in the assembly factory in two most critical areas - selection of core components included, cutting the price on the manufacturing cost = quality of components + assembly itself + most importantly quality check with acceptable levels set too low. All these factors not only lower the quality of the product , but can rapidly affect the lifetime (usually based on the weakest part)- something not shown on the photos. In comparison, the genuine german heating units are still sold for about NZ$3500-4000 retail, therefore the idiom "You get what you pay for" applies in this field as well as in any other industry.